Align
Align can help grow your business!
Align™ Enables Your Team to Run Efficiently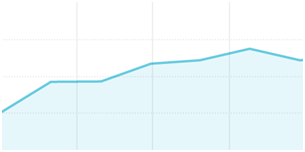 Align™ enables your team to execute on it's strategic goals by ensuring there is pure alignment across the entire organization. Using Align™ gives you complete visibility into the progress of all priorities with real time dashboards, charts, and graphs.
Effortlessly Track Your Priorities
Enter, track, and analyze your company & Individual priorities as the quarter progresses.
By entering in the priorities of each individual of your company you can get real-time progress updates on how your company is progressing towards hitting its goals. KPIs updated daily give you insight at a company level unavailable in any other system!
Paperless One Page Plan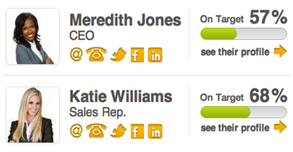 Create & update your one page plan in a central location so everyone has visibility
The one page plan allows you to enter in your company's critical information for success and give access to everyone in your company to help stay aligned.
Convenient Location
Our simple to use One Page Plan keeps track (quarter after quarter) of all your details across the entire organization in one convenient location. It also features simple editing functionality and customization.
Easy Company Wide Alignment
Company Priorities & Individual Priorities to define alignment across an entire organization.
No More Paper!
Completely defined – core purpose – core values – longer term goals – annual goals, all in one place for you and the entire organization to view without wasting all that paper!
Stunning Dashboard Overview
The dashboard allows you to manage all your daily tasks while also keeping track of your priorities. You can enter in your top priority for the day, keep a handle on peers or other persons of interest, and manage your short term priorities while also having a visual summary of your priority progress.
Organized Daily Huddles
Manage the entire huddle process from preparation to moderating the huddle itself.
The daily huddle mirrors the meeting format by outputting each huddle members What's Up, KPI update, Short Term Top Priorities, Stucks, and their Top Priority for the day. Individuals can be in multiple huddles and can easily toggle back and forth between them. This page takes care of all the details and moderation which allows you to maximize the effectiveness of the huddle itself.
Are you ready to simplify the Gazelles Tools? Start now by signing up for Align.